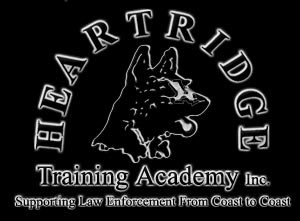 We provide quality service. This means we will get back to you promptly via email and/or phone.
Should you not hear back from us in 24 hours feel free to contact us again.
We pride ourselves on our hard work, sacrifices, and dediaction to providing you:
Uncomplicated, Professional, Friendly Service AND Help!
We are always happy to be of service to our clients. For us this is a life long journey of providing education and quality in all forms! We hav survived and thrived in our endeavours over 30 years because we have a different attitude.
We believe in promoting other reputable Business Owners, Equine Rehabillitation, Trainers, Breeders, Haulers, Services and Friends. Even if this means Re-Directing a potential client to a better suited Established Business,
Breeder, Trainer, etc, to help you, the client.
Thank you for taking the time to read our page and look through our website.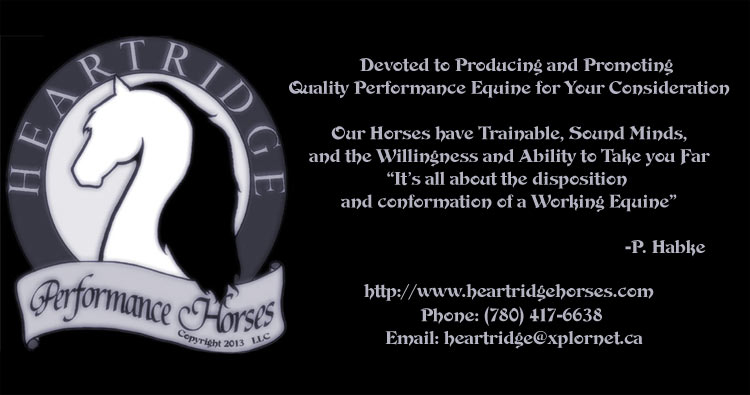 *************************************************************************************************************
Our Policies, Practices and Information
For our current policies please visit our new website:
**********************************************************************************************
It is our Business Policy to inform the public of any and all Notices, current or new.
We will make our Notices public knowledge by posting them on the Home Page of our website.
We do this so that there is a complete disclosure of our intent and to keep you informed.
Privacy Policy & Copyright Policy
Privacy Policy:
Heartridge Training Academy Inc. and Heartridge Performance Horses LLC is committed to maintaining the privacy of its visitors.

No information collected by this site will be sold, rented, traded or given to any third party organizations.

All information collected will be kept in the strictest confidence.

Heartridge will not accept or respond to any requests for information from any child under the age of 14. Please read COPPA for further details about this new law.

All persons under the age of 14 must have permission from their legal guardian before placing name, email address and/or private information anywhere on this website.

This site contains links to other website. The webmaster is not responsible for the privacy practices of those websites.
Copyright Policy:
Copyright ©

1996-2013. All Rights Reserved.

Domestic and International copyright and trademark laws protect the entire contents of this site including the original database and all related graphics, images, texts and materials.

Heartridge, Heartridge Performance Horses LLC, HP Horses, HPH and the Heartridge logos are trademarks of Heartridge Training Academy Inc.

Unless specific permission is given, you may not modify, copy, reproduce, republish, upload, post, transmit or distribute in any matter the material on this website including text, graphics, code and/or software.

All material on this site and the related database are the sole property of the webmaster.
__________________________________________________________________________________________________________________
Methods of Payment, Deposits & Stallion Fees/Mare Care Fees
Methods of Payment:
All prices are in Canadian Dollars unless otherwise posted.

We will accept Cash, E-Transfers, Certified Cheques or Direct Deposits from Canadian Customers.

For International/USA Customers we will accept Cash, Certified Cheques or Direct Deposits.

Please note:

Certified Cheques will take 10 business days to clear once we have recieved it. Please consider this time frame as the Horse/Canine will not be leaving the property until all funds have cleared.

No Exceptions.

Payment By Installments:

These must be made on a monthly basis (Every 4 Weeks). Failure to do so will result in you forfeiting all money paid on the Horse OR Canine, as we will assume that you have abandoned the Horse/Canine. Any deviation from the original contract will also result in you forfeiting all money paid on the Horse/Canine UNLESS adjustments and/or extensions have been stated in writing and signed by P.Habke.

If the Horse/Canine is being picked up personally by you, final payment must be made by cash and a reciept will be issued on site.
Deposits:
We require a 25% deposit to hold a horse or canine.

Horses/Canines will not be held without a deposit

Foals that have yet to be weaned can be held with a 25% deposit. We will not charge board for a foal that has not been weaned, however, once that foal has been weaned at 4-6 months of age, a boarding fee of $250.00/month will apply if the weanling has not been hauled by it's designated pick up date. We will give plenty of notice as to when the foal will be weaned so that you can make arrangements or have us make arrangements (See Coordinating below) for the foal to be transported to its new home.

Any horse that has had a deposit placed on it or has been paid for but has not yet been hauled from our property or arrangements have not been made to have the horse hauled by the designated pick up date will be subject to a boarding fee of $250/month.

All Deposits and Boarding Fees are Non-Refundable. Only in the event that the pending sale horse dies unexpectedly will the deposit be moved to another Heartridge Horse/Canine of equal value.
Stallion Fees/Mare Care Fees:
All Stallion Booking Fees are Non-Refundable and subject to change without notice.

Stallion Breeding Fees and Mare Care Fees that are being paid for at the time of picking up your mare must be paid by cash. No Excpetions. A recipt will be issued on site.
__________________________________________________________________________________________________________________
Extra Costs & Coordinating
Extra Costs:
All extra costs including but not limited to: Coggins Tests, health/vetrinarian inspections, requested vaccinations, transportation fees, broker fees, unltrasound, and/or International Health Certificates are at the buyers expense and must be paid in full before the Horse/Canine leaves the property.

All extra costs are not included in the sale price of the horse and are Non-Refundable.
Coordinating:
We offer the service of Coordinating hauling for your horse. This m

eans we will find a reputable hauler to transport the Horse you purchased (at your expense) and organize when the horse will be picked up from our property, and dropped off at your property.

In order to effectively provide this service we need to be able to keep in contact with you, the buyer, through out this process. If we cannot get ahold of you over the course of 24 hours we will cease and desist any coordinations we have made with you. You will then need to either find a hauler on your own time, or contact the hauler we have set up to haul your Horse and all money will be due effective immediately.

The Horse will not leave our property until all fees are paid in full or Certified Cheques have cleared.

We will charge $15/Hour for this service
__________________________________________________________________________________________________________________
Appointments
When a scheduled appointment has been made to view a Horse or Canine for sale, Pick up or make a payment on a Horse/Canine, or view a Stallion standing at stud, we expect you to be on time.

Failure to notify us that you will be late (a few minutes is understandable) or you cannot make the appointment will result in you loosing your spot and having to re-book your appointment with us. We have many clients who book appointments with us and we run a tight schedule.

Our gates are LOCKED because we also operate

a PRIVATE FULL SERVICE CANINE TRAINING ACADEMY. We have several Service Dogs/Personal Protection Dogs on our property, all of which are at different levels of training. Dur

ing Scheduled Training Sessions these dogs are in Working Mode. The gates need to be locked for YOUR safety and everyone concerned.

Thank you for your understanding and consideration!
__________________________________________________________________________________________________________________
Zero Tolerance Policy
We will always be 100% Honest and Respectful of you. We expect the same Honesty and Respect in return.
Defamation/Libel/Slander
Definition of: Defamation, Slander & Libel © All About Law, Gibson, 2013.
Province of Alberta Defamation Act

© Alberta Queen's Printer, 2013.

We will NOT tolerate defamation, libel, or slander either directly to Heartridge or second hand defamation of our business character of or to persons involved in or operating our family business: Heartridge Training Academny Inc. and Heartridge Performance Horses LLC

We can and have successfully prosecuted individules in extreme cases where they refuse to cease and desist.

We have a ZERO TOLERANCE Policy

regarding this. Please be respectful, thank you.
__________________________________________________________________________________________________________________
Definitions of Exposed Mares, Confirmed in Foal and Open Mares
Exposed Mares:
Definition of an Exposed Mare: Mares that have been exposed to a Heartrige Performance Horse Stallion but has not been confirmed in foa

l and is being showcased or sold as such.

People wishing to purchase an exposed mare are welcome to have a vet of their choosing perform an ultrasound on the mare at their own expense.
Confirmed Mares In Foal:
Definition of a Confirmed Mare In Foal: Mares that have been confirmed in foal by ultrasound or other means
Open Mares:
Definition of an Open Mare: Mares that have not been bred by our choice.
__________________________________________________________________________________________________________________
Our Rights
We have the right to terminate any and all business, transactions and/or dealings with people who have failed to disclose important information, deviated from signed contracts, and/or have exhibited disrespectful conduct or language to any Heartridge employee.
We reserve the right to refuse to sell, breed or do business with any person, at any time, for any reason we deem justifiable.
__________________________________________________________________________________________________________________
Helping You....Our Client
We have posted these policies and information publicly on our website so that it will be easy for the public to understand how we do business. However, if you have any questions or concerns please feel free to call us or send us an email and we will get back to you as soon as possible. We are here to help!