_________________________________________




NEW WEBSITE NOW LIVE!
2016 FOALS HAVE ARRIVED
Like Us On Facebook
AS OF SEPTEMBER 20th, 2014 BOARD WILL NOW BE $250.00 PER MONTH PER HORSE.
* Important Notice *
We are in the process of moving our Breeding Program from Primarily AQHA & APHA towards Registered Friesians and Friesian Sport Horses. As such, we will be selling many of our QUALITY AQHA & APHA broodmare stock this year for VERY reasonable prices! We will begin to list Mares and Fillies for sale when our 2014 Foals begin to arrive. Keep Checking Back with us to see who we have for sale because you might just find the horse you've been looking for!
Feel Free to inquire on ANY of our horses!
We answer all emails and return call's promptly, if you do not hear back from us within 24 hrs, Please call us. Thank you for your understanding
780-417 6638. all calls will be returned :)
__________________________________________
Presenting For Your Consideration...The Best of The Best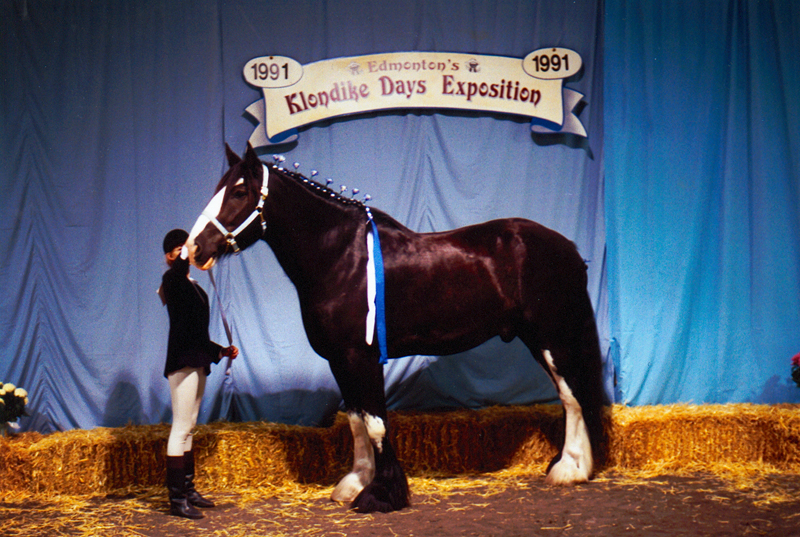 _________________________________________
We strive to produce excellence, not only in choosing the best bloodlines from reputable breeders, but also taking these royally bred bloodlines to the next level, for your consideration.
All of our horses are "Handler Friendly", including our Stallions!
Foals are imprinted at birth and gentled into halter, standing for the farrier, deworming and vaccinations.
Our horses are allowed to be horses, however, they are not "left" to become herd bound or barn sour.
We have kept our prices reasonable for the average client looking to purchase a well bred equine!
Our breeding stock bloodlines consists of many legends, endurance, hunter, jumpers, reining, halter, racing, show...far too many to list!
All of our Equine are registered. Weanlings will have registration application(s) filled out and signed for the new owner.
Older equine will have registration papers and transfers signed
over to the new owner.
Stallion Certificates are also signed and supplied.
We want to ensure that you have a straight forward and enjoyable experience, from viewing our horses, to the date of you picking up your new best friend!
Having support from day one makes all the difference!
_________________________________________
Our Policies 2013
Please read carefully about our policies for sales & services. We do our best to provide our clients with as much information as possible, so that you may make an informed decision.
To Learn More about our Polices on Sales & Services
Please Click Here
Thank You
________________________________________________________________
Please Note*
All Prices listed are in Canadian Dollars (CAD) unless posted otherwise.
We accept Cash & E-Transfers ONLY for Canadian Clients
For Over-Sea's or US Clients we accpet: Certified Cheque, Bank Draft, Wire Transfer or Money Order in CANADIAN FUNDS
The Certified Cheque or Bank Draft will take 10 business days to clear once we have recieved it. PLEASE consider this time frame as HORSES WILL NOT leave the property until funds have cleared. No Exceptions.
We have been advised there are some very good "Copies" being circulated that are NOT worth the paper that they have been written on. We apologize for any inconvenience this may cause. Thank you.
All Stallion Booking Fees are NON-REFUNDABLE and subject to change without notice
All Deposits are NON-REFUNDABLE.
* IMPORTANT *
Coggins Testing, Transportation fees and Health Checks are NOT included in the prices listed. All additional costs including, but not limited to, Coggins, Transportation, Broker Fees and Health Inspections are at the buyers expense. Thank You.
________________________________________________________________
HEARTRIDGE PERFORMANCE HORSES LLC
SHERWOOD PARK, ALBERTA, CANADA, T8C 1H5
PHONE: 780-417-6638
FAX: 780-417-1964
EMAIL: heartridge@xplornet.ca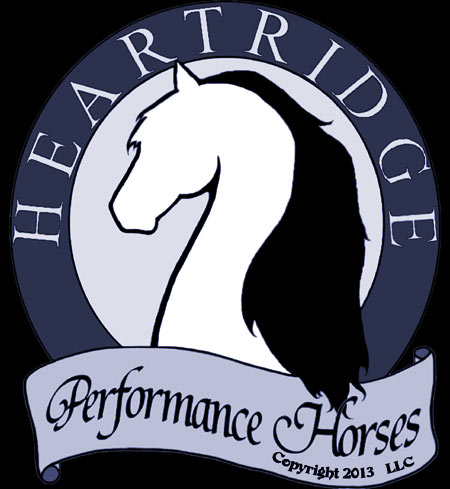 Logo Design By Jaclyne O'Neill