ALL STALLION BREEDING BOOKS ARE NOW CLOSED
FOR THE 2013 BREEDING SEASON, THANK YOU.
STALLION BOOKING FEES AND MARE CARE FEES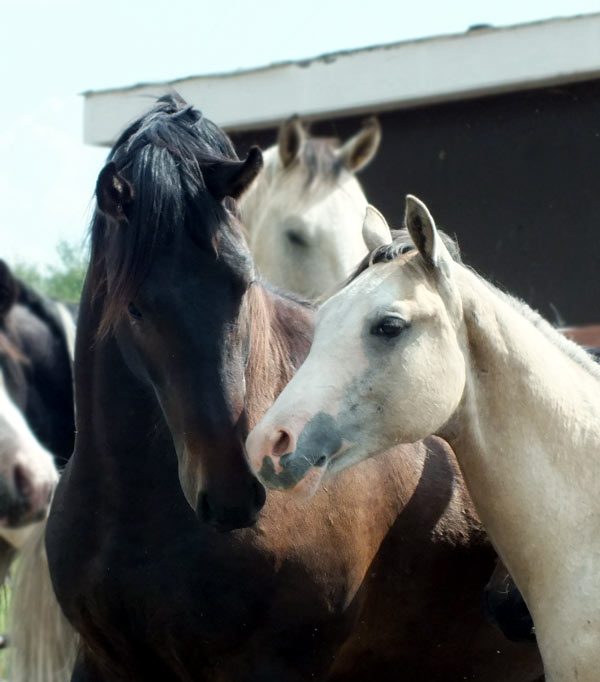 * IMPORTANT NOTICE *
As of November 2013 we will no longer be accepting outside mares to breed to our stallions. All contracts that have already been booked for the year of 2014 will be honored.
Even though we are no longer standing our stallions to the public,
we will have many progeny available in 2014 and the years to come!
For Updated photos and information please visit our new website:
_________________________________________________________________________
Our Quality Coloured Stallions
Stallions For Sale will be on the For Sale Page, here you will find additional information on each horse for sale.
*****
Mia-Mar Zildjian
"Zildjian"
2011 Seal Brown Silver Dapple Morgan Stallion
Genetics: E/e, At/a, Z/z
PSSM1 Negative!
97.6563% Foundation Bred
CMHA # 16690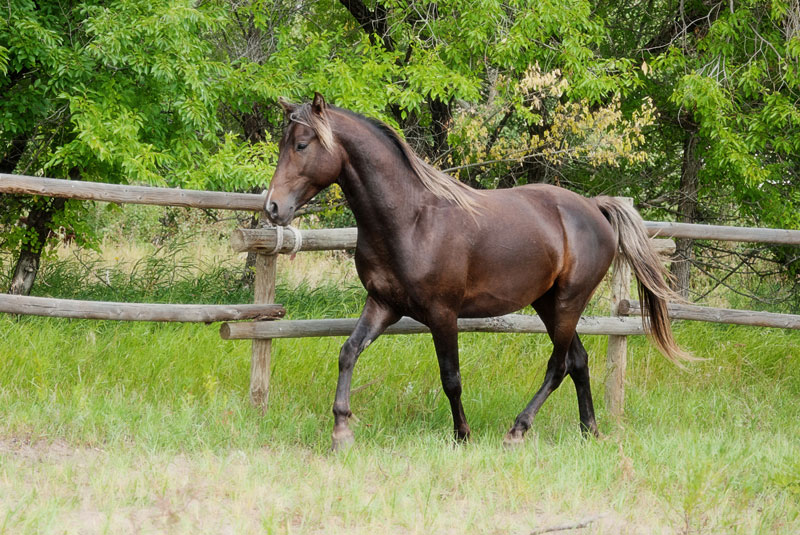 Photo courtesy of Mia-Mar Morgan's. Thank you!

We are SUPER excited about this stallion and can't wait to see what he will produce
with our Friesian, Friesian Sport Horse and Morgan Mares!
Not For Sale

*****

SGT Joe Friday
"Sarg"
2000 15.3hh Grullo AQHA Stallion
Double Homozygous: E/E, D/D
5-Panel N/N
73.145% Foundation Bred
AQHA # 3980116
Certified Stallion by APHA & ApHC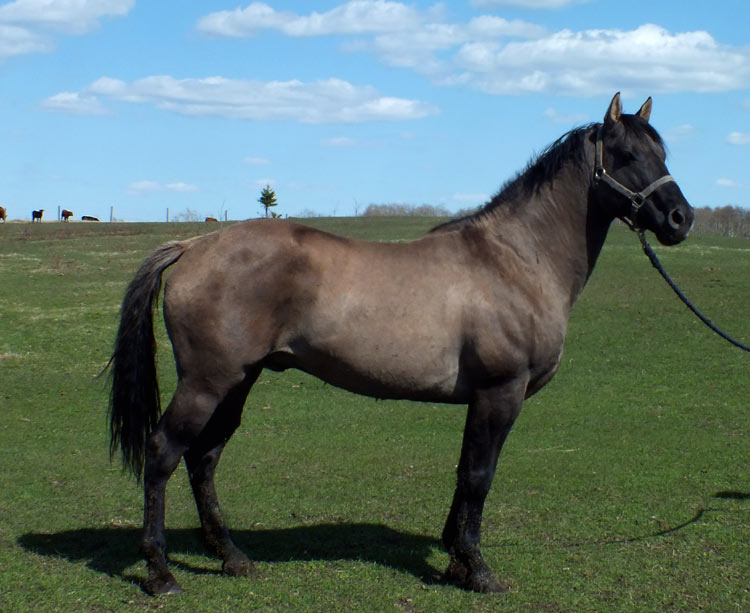 Sarg will produce black based dun foals 100% of the time!
He will NEVER produce a red based foal!
*Pictures of Sarg's Progeny are available to view on this website or you may email us to request pictures*
Not For Sale
*****
Heza Custom Smokeshow
"Slick"
2009 15.2hh Smoky Brown Dun Tobiano APHA Stallion
Genetics: E/E, T/T, At/a, n/Cr, D/d
5-Panel N/N
APHA # 962,217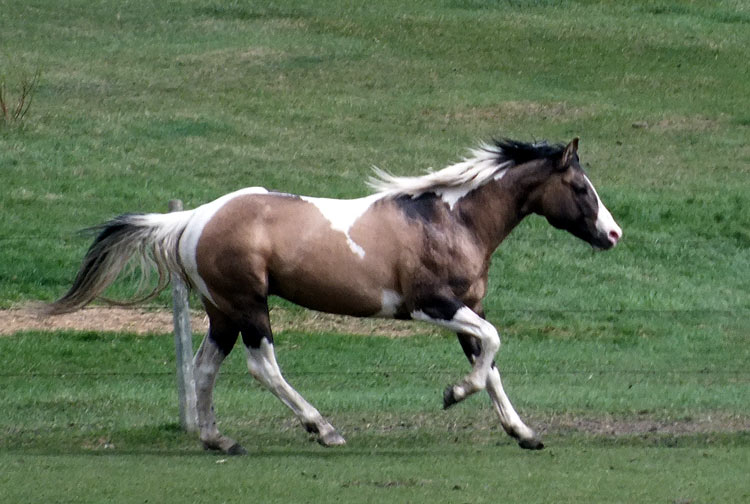 Slick will produce tobiano coloured foals 100% of the time, no matter the colour of the mare!
He will NEVER produce a red based foal!
Not For Sale
*****
Gawain
"Gawain"
2010 Seal Brown Friesian Sport Horse Stallion
16hh And still growing!
Registered CFHA
Genetics: E/E, At/a
Sire is FPS Foalbook registered Friesian stallion;
WILLEM ALEXANDER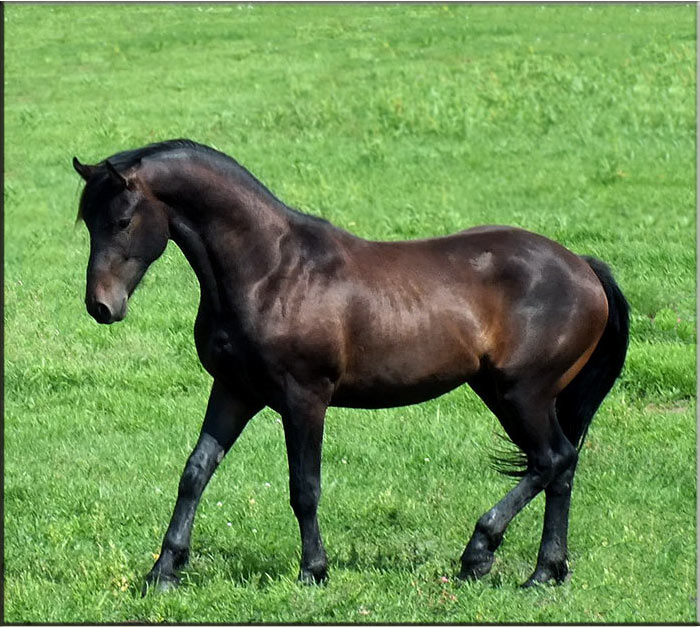 We will be expecting coloured Friesian Sport Horses by Gawan in 2014
Check for more details on the 2014 UP & COMING FOALS!
Currently in Training for Driving- Dressage!
Not For Sale